Having a credit card can represent a wildly different money tool depending on an individual's spending style. But, as long as keeping up with credit card payments is not an issue, rewards are available to match several different types of spending.
Having a credit card which earns you rewards is a concept that appeals to many people, particularly with the ever-increasing variety of rewards available these days. Whether you prefer cash, merchandise or flyer points, there's sure to be a reward on offer that appeals to you. But – are you getting the best credit card reward for your style of spending?
Chances are you may have held the same rewards credit card for a long time – it can be a sort of set-and-forget deal! You really should review the credit card rewards program that you have though, because the differences in credit card rewards on offer for the same level of spending can be significant.
Having a credit card means different things for different spenders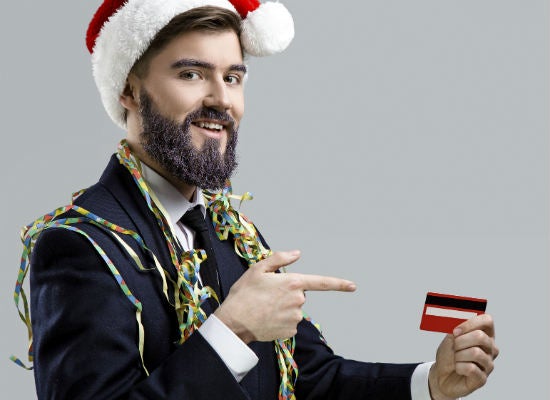 When you're in the market for a rewards credit card, the first step is to define what sort of dollar figure you spend on your card over a year. Is it around twelve thousand dollars? The amount you put on your credit card can also be affected by how you use it. For example, if you use the card for big-ticket items, such as expensive trips away and Christmas celebrations, you could very well end up spending more than someone who only uses it for the odd dinner. The amount you put on the card will obviously lead to more rewards – just don't put more on the plastic if making credit card payments is an issue!
What's your ultimate rewards goal with having a credit card?
As well as working out the possible rewards for different spending levels, you also need to be clear what type of reward you are aiming for with having a credit card. Do you like as many flight rewards as possible, or is cold, hard cash more your thing?
Once you've narrowed your spending and type of reward, it's over to us, and Canstar's Credit Card Rewards Star Ratings Report makes it easy to compare cards and reward types at different spend levels so you can work out what might best suit your lifestyle.
Credit Card Rewards Programs Checklist

Does this rewards program suit my credit card usage habits?
Does the rewards program offer rewards that I am interested in?
Are there any costs associated with being a member of the credit card rewards program?
How many credit card rewards points do I earn for every $1 I spend and what are these points worth?
Can I get bonus points and where?
What is the lifespan of my rewards points?
How much do I have to spend to get the rewards that I want?
How do I know what credit card rewards are available?
How do I go about redeeming my rewards?


 
Don't lose sight of your credit card payments while chasing rewards
With Kiwis putting around $2.5 billion through their credit cards each month (and more during the festive season) it's clear that having a credit card is as popular as ever. And, with rewards becoming more dazzling by the day, our interest in receiving those rewards is at an all-time high.
Do be aware though that rewards credit cards can come with a comparatively high interest rate, so if you're someone who struggles to make their credit card payments each month, a rewards card may not be the best for you. Currently, New Zealand has a collective credit card balance outstanding of around $6.4 billion. At an average credit card interest rate of 17.9%, that represents a lot of repayment pain.
Even if you're not looking to change your rewards credit card, it's always interesting to see how your card stacks up. The market is constantly changing and you need to be sure you're not being left behind.