Cash in on the benefits of a rewards credit card and sign-up offers available from the 5-star rated products in Canstar's 2016 ratings of rewards credit cards. Consider the first step done on brainstorming the credit card with best rewards for your lifestyle. 
In 2016, Canstar has researched and rated 45 versions of a rewards credit card from 10 different providers. Our research reveals which credit cards offer top-notch benefits, so you can find the credit card with best rewards to suit your preferences.
Credit card with best rewards: options for keen travelers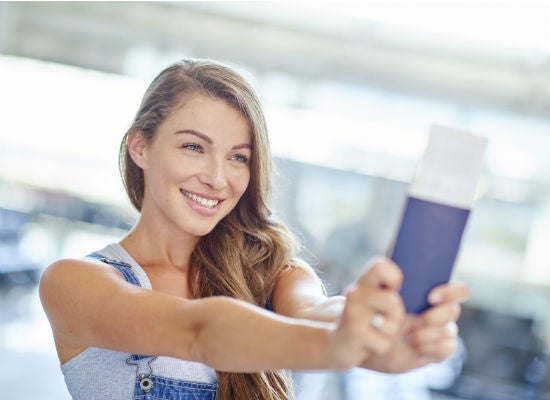 Here's a great example: Ever wanted to try out one of the Boeing 787 Dreamliners? A flight rewards credit card could have you flying on one – once you've built up the rewards points.
In fact, it used to be that only Air New Zealand would fly you direct from Auckland to LA using Airpoints through its rewards credit card, but now a new competitor has entered that market. From June 23, 2016 American Airlines will fly daily between Auckland and LA. These flights are code-shared with Qantas – which means that Qantas Frequent Flyers can earn points and status credits by booking through Qantas. In addition, Qantas Points can be redeemed to fly this route – setting travellers back around 80,000 points plus about $100 in taxes and charges for a return economy seat.
Have a look at flight rewards credit cards, currently on Canstar NZ's database, based on a spend of $3000 per month sorted by star ratings (highest to lowest):
Rewards credit card sign-up offers
There are currently plenty of good value sign-up offers available for taking on a rewards credit card.
Here are just a few, available from the rewards credit cards that received a Canstar 5-star rating this year:
| Company | Credit Card | Purchase Rate (p.a.) | Annualised Fee | Sign up offer | Conditions |
| --- | --- | --- | --- | --- | --- |
| American Express | Air New Zealand Card | 19.95% | Nil | 50 bonus Airpoints Dollars for new members. | Spend $300 within 3 months. |
| American Express | Platinum Edge Credit Card | 19.95% | Waived first year, then $149 | 20,000 bonus points for new members. | Spend $550 within 2 months |
| ANZ Bank | Airpoints Visa Platinum | 20.95% | Waived first year, then $150 | 200 bonus Airpoints Dollars | Spend $1000 on eligible purchases on the new card within three months |
| Kiwibank | Airpoints Platinum MasterCard | 20.95% | $150 | 100 bonus Airpoints Dollars for new accounts. | Ends 30th September |
Rates fees and offers current as at 31 August 2016. Please check conditions with credit card providers.
Read the fine print with any rewards credit card

Just remember, typically these sign-on bonus offers for rewards credit card apply to the card only for a limited time period. For example, the annual fee might be waived for the first year.
Other terms and conditions may also apply to earning the sign-on bonus. For example, you might have to spend a certain amount within a set period of time to receive the bonus points.
For savvy spenders, a rewards credit card can provide a great way to get the most value for money out of your everyday expenses. If you know you can stick to your credit limit, pay your credit card in full each month and cash in your rewards before they expire, this might be worth considering. Think about what you would get the most value out of, to choose a credit card with best rewards to match those interests. Compare rewards credit cards on our website to find the card that provides outstanding value for your rewards profile.
Remember though – credit cards are not for everyone and you should read some tips on what to think about before you get a rewards card. Also read some tips on taking your credit card overseas before you jet off.
Canstar is an information provider and in giving you product information Canstar is not making any suggestion or recommendation about a particular credit product. If you decided to apply for a credit card, you will deal directly with a financial institution, and not with Canstar. Rates and product information should be confirmed with the relevant financial institution. For more information, read our detailed disclosure, important notes and additional information.