Westpac's Airpoints™ Debit MasterCard has won a 2016 Canstar Innovation Award. So what is Airpoints™ Debit MasterCard?
For a comparatively small country in terms of population, New Zealand shows a significantly high level of innovation and willingness to trial new products and services. Each year Canstar reviews the market to identify financial products and services that can be described as 'innovative' and a first to market , and this year the innovation submissions encompassed online calculators, unique rewards programs, enhanced security functionality and new products. The two ultimately winning products had fierce competition!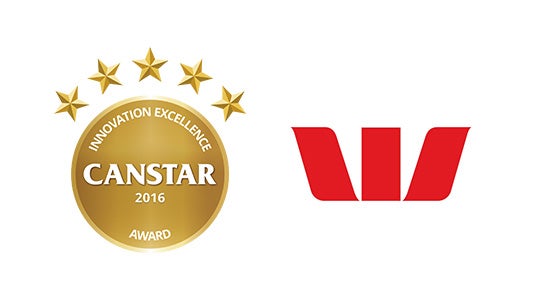 One of the 2016 Innovation Award winners is Westpac for their Airpoints™ Debit MasterCard . So what is the Airpoints™ Debit MasterCard?
What is the product?
Westpac has acted on customer feedback and partnered with Air New Zealand's Airpoints program to deliver a product that until now Kiwis have only dreamed of – a debit card with a rewards program attached.
The Westpac Airpoints Debit MasterCard is the only debit card that lets cardholders earn Airpoints Rewards by spending their own money using EFTPOS.
There are very few conditions on the card, and cardholders can attach it to the Westpac transaction account of their choice. There are no complicated points earn structures and a flat annual fee of $15. To apply for the card, adult residents in New Zealand must simply be an Air New Zealand Airpoints member and deposit a minimum of $500/month into the transaction account.
The signup process is exceptionally quick and convenient in that customers can request, receive and start using their Airpoints Debit MasterCard without ever going into a bank branch. The application process takes less than 5 minutes if you're an existing Air New Zealand Airpoints member.
Customers can apply for the card on the Air New Zealand Airpoints website, Westpac's website, or their Westpac One online banking. Even those who aren't existing Westpac customers can apply for the Airpoints Debit MasterCard. Once you receive your card, you can select a PIN, set up text alerts, and manage your card online.
Standout features
Enabled for contactless transactions under $80 for those with a PayTag sticker on their smartphone.
Traveller's accessibility. Enabled for overseas ATM withdrawals at Global Alliance ATMs.
CardGuard™ 24/7 protection against fraudulent activity applies.
MasterCard privileges. Access to exclusive MasterCard privileges including travel discounts and special movie deals.
Earn one Airpoints Dollar for every $250 you spend on your card.
Canstar's verdict…
Westpac is the first financial institution in New Zealand to offer any kind of rewards program on a debit card. It is a market first and has the potential to could change the landscape of rewards programs. The Westpac Airpoints Debit MasterCard is a product that is easy to get, easy to understand, and easy to use.
Canstar congratulates Westpac on its Innovation Award. You can read more about the Innovation Award win here.
Read Canstar's full Innovation Excellence Awards report