In 2016, Canstar has researched and rated 45 credit cards from 10 different providers, with
Warehouse Money
winning a
five star rating for Outstanding Value
for their Warehouse Money Purple Visa Card. We caught up with Hadyn Halls, Executive General Manager for Warehouse Money, to find out a bit more about Purple Dollars and popular rewards.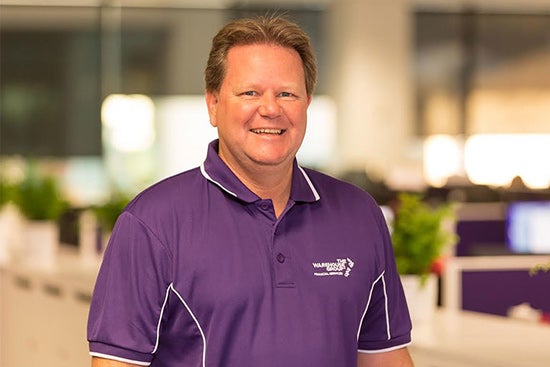 Q: So what are Purple Dollars?
A: Purple Dollars are Rewards that you earn every time you use your Warehouse Money Purple Visa Card. You earn 2 Purple Dollars for every $150 you spend at The Warehouse and 1 Purple Dollar for every $150 you spend anywhere else Visa is accepted. Each Purple Dollar is equal to NZ$1 and the Purple Dollars are then redeemable at The Warehouse.
As well as great Rewards, the Warehouse Money Purple Visa Card also has no set up, annual fee or additional cardholder fees. Plus, where many Rewards schemes have points that expire after three years – and some expire within six months – Purple Dollars never expire.
One key feature is that customers don't have the hassle of dealing with vouchers or a separate loyalty card as most other Rewards programmes do. With the Warehouse Money Purple Visa card, you are given the option when you swipe your card of either using your accumulated points on the spot or saving them to redeem in the future. There is also no limit to the amount of Purple Dollars that you can earn.
Q: Rewards are popular. Do you have any tips for customers on ways they can maximise their reward points?
A: In New Zealand, the most sought-after feature on credit cards is Rewards as Kiwis want to get the most financial gain possible from their spending. The idea of Rewards schemes is exactly that – allowing you to gain extra benefit from your everyday credit card purchases.
One way to maximise Reward points would be to consider using your credit card for everyday purchases. But, before you do that, you need to be sure you are not spending beyond your means and that you can still pay off your balance each month.
The advantage of a Warehouse Money Purple Visa Card is that as there are no annual or Rewards programme fees charged – all the points you earn on your purchases can then be utilised for future purchases and won't get eroded by fees.
So make sure this is something you check when choosing your credit card Rewards programme. You don't want to have to spend more, or incur extra fees, just to gain the extra Reward.
Check our Rewards Ratings Report
Q: How often do you review the rewards points' accumulation, to keep it competitive?
A: At Warehouse Money we are constantly looking at our product and pricing to ensure that we are offering the best deal to our customers. Warehouse Money launched the Warehouse Money Purple Visa Card, and the Warehouse Money Credit Card, as a way to provide smart and simple financial solutions to help New Zealanders make more out of their everyday.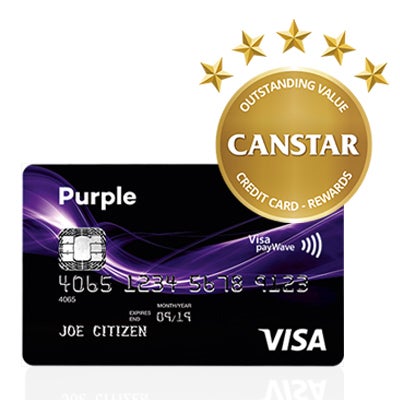 Canstar congratulates Warehouse Money on its Outstanding Value win. Here are some tips on what to expect from rewards – and you can compare credit cards here.
Canstar is an information provider and in giving you product information Canstar is not making any suggestion or recommendation about a particular credit product. If you decided to apply for a credit card, you will deal directly with a financial institution, and not with Canstar. Rates and product information should be confirmed with the relevant financial institution. For more information, read our detailed disclosure, important notes and additional information.