We all love to be rewarded for hard work, right? We also like to be rewarded for spending! Credit Card Rewards Programs are hugely popular – but how can you make sure you make the best use of credit card rewards points?
First, let's look at the main types of credit card rewards programs available:
Common types of credit card rewards programs
Flight rewards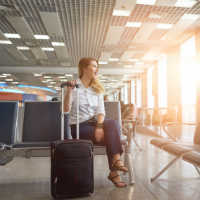 Card users earn credit card rewards points towards their preferred airline Frequent Flyer program, based on how much they spend on their card. Frequent Flyer rewards can also include travel insurance, concierge services and merchandise. Often, you can earn bonus credit card rewards points for buying your flights on your credit card as well. These cards are popular with traditional frequent flyers, but also among people who save up their points for years for long distance, or even round-the-world flights.
General Rewards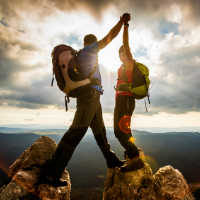 If you're a shopaholic, credit card rewards programs offer redemption at stores you love could prove enticing. Merchandise credit card rewards points come in a wide variety of offers. They could include tickets to major sporting or concert events, gift cards, fine dining, holiday accommodation, or fashion. The list of merchandise offered by credit card rewards programs is endless and it can be a great way to redeem something that little bit special for you or your family.
Instant Rewards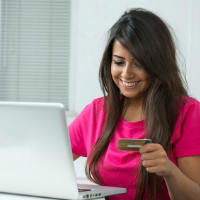 Generally, you don't need any credit card rewards points for an instant reward. The card user receives instant benefits for using the credit card at participating merchants. This could mean an automatic discount, a 2-for-1 offer, buy four items and get the 5th free, and so forth.
Choosing Credit Card Rewards Programs
When choosing credit card rewards programs, it is important for shoppers to select a scheme that complements your own style of using a credit card. For example, if you use your credit card frequently and pay off your entire bill each month, a traditional or credit card rewards points system might be worth looking at.
Naturally, it makes sense to gravitate towards the kind of rewards that appeal to you when selecting between credit card rewards programs. Aside from rewards appeal, factor in how much you spend on the card per year. A realistic total will give you added information about the value you can expect from some programs. For instance, CANSTAR rates rewards programs on four different spending levels per year – $12,000, $24,000, $60,000 and $120,000.
Credit Card Rewards Programs Checklist
Does this rewards program suit my credit card usage habits?

Does the rewards program offer rewards that I am interested in?

Are there any costs associated with being a member of the credit card rewards program?

How many credit card rewards points do I earn for every $1 I spend and what are these points worth?

Can I get bonus points and where?

What is the lifespan of my rewards points?

How much do I have to spend to get the rewards that I want?

How do I know what credit card rewards are available?

How do I go about redeeming my rewards?
Credit card rewards programs for those who don't pay off whole credit card balance
If you are unable to pay off your entire credit card balance for more than two months of each year, then an instant rewards program might be more suitable for you – or a non-rewards credit card that charges a low interest rate! For each month that you can't pay off your balance you will incur interest charges which reduce the value you could gain from having a points-based rewards program. You need to do your sums carefully and be realistic about your spending habits.
The value of credit card rewards points
Credit card rewards programs are only valuable if it returns a greater value to you than it cost you to be a member. When deciding about credit card rewards programs, you should always consider whether the credit card rewards points are really worth as much as they first appear.
Canstar has introduced two concepts to compare rewards programs. You can use these concepts to quickly compare the value of the rewards programs you are interested in. These concepts are point currency and reward return.
Point Currency
Point currency captures the spending value of your credit card rewards points. Point currency is simply how many points you need to convert to get $1 of a reward. This allows you to compare rewards programs at the lowest common denominator.
For example, if you need 7,000 points to redeem a $50 gift card, the point currency is 140 points for each $1. The point currency is like a conversion rate so when comparing point currencies the lower the number the better.
Important: conversion rates for credit card rewards points varies from one reward to the next so, if you're interested in another reward, you should recalculate the point currency. You can also use the point currency to determine which reward is giving you a better deal.
Reward Return
Reward return tells you the return you should get from credit card rewards programs based on your annual credit card spend. Reward return simply tells you that if you earn X points each year, you can expect $Y worth of a particular reward. You can then compare this amount against the cost of credit card rewards programs to see if you're paying too much for the rewards scheme.
How to compare credit card rewards programs
With many credit card rewards programs on the market, comparing what's available can be a challenge. Fortunately, Canstar's Credit Card Rewards Star Ratings Report makes it easy to compare cards and reward types at every spend level so you can work out the best for your lifestyle. You can read our latest Credit Card Star Ratings report here.