Co-author: Michelle Norton 
While we spend plenty of time surfing the net, checking out the dealerships and haggling for a good price when we buy a new set of wheels, perhaps we should spend more time working out the ongoing costs, including car insurance. Here are a few key (excuse the pun) things to think about.
5 car insurance tips to help you save money

The cost of insurance will depend on both the type of car you buy, where you live and your own driving record but, as well as shopping around, there are other ways to help reduce your costs, including:
1. Avoid add-ons
Additional options in your insurance policy (for example, no-excess windscreen replacement) cost extra. Ask yourself whether those bells and whistles are really worthwhile. While you're at it, make sure that you're checking car insurance policy fine print very carefully, to see that it covers everything that you need.
Find out the difference between car insurance types
2. Don't pimp your ride, either!
Modifying your vehicle to improve performance, increase power, or change the handling can also increase your insurance premiums. So, think twice before you decide to pimp your ride by messing with the hydraulics and the like.
Need a car loan to get your new set of wheels?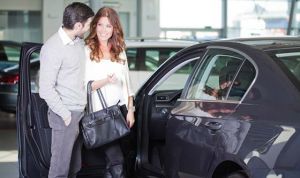 3. Do shop around
Car insurance providers and policies can vary significantly in what they offer, so get a few comparison quotes before you make your decision. But don't forget finding a suitable car insurance policy is about the service and options provided – not just the cost. To help you choose a provider that works for you, use Canstar's free car insurance comparison tools.
Compare car insurers in New Zealand
4. Do have a higher excess on your insurance policy
A higher excess means a cheaper premium. It also means that, in the event of an accident, you'll need to pay more if you opt to make a claim – so you need to weigh up the cost/benefit of a saving now compared to a potential higher excess down the track.
5. Do fit an alarm, immobilizer, or both
All improvements to security should help to lower the cost of your car insurance. Keep your car parked in a locked garage overnight if you can. If you don't have a garage, parking in a driveway is generally considered a lower risk than parking on the road. It's less likely that vandalism, theft or accidental damage will occur when you're off the highway.
The day-to-day stuff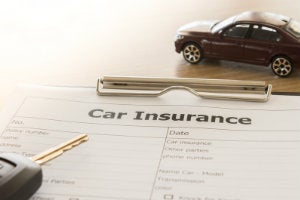 There are plenty of smart ways to save on the day to day running costs of your car as well. Everything from the tyres you buy to where you have your car serviced. Even the way you drive. And don't forget, at the end of the day, there is more to choosing car insurance than just the cost. That's why Canstar surveys New Zealanders to find out their level of satisfaction with car insurance providers in the market. Have a look at our free comparisons, below.
Compare car insurers in New Zealand