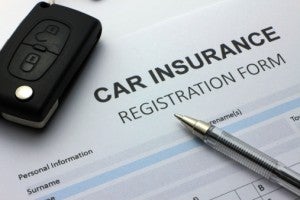 There are approximately four million registered vehicles on New Zealand roads – and the majority of them (thankfully) have some form of motor vehicle insurance. When it comes to the cost of that insurance though, the premium charged can differ significantly from location to location, car model to car model and driver to driver. So – what factors do insurers take into account when setting the cost of your car insurance?
The short answer: heaps.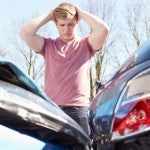 What affects the cost of your car insurance?
While obviously the cost of your car insurance premium will in part depend on the type of insurance you have, the extras you opt for and the value of your car, your premiums will also be affected to varying degrees by a number of other things. A few of those things include…
Your age
Drivers of different ages come with different amounts of experience and driving proficiency, so it makes sense that your age will affect your premiums. Drivers 25 and under can pay a higher premium for a similar policy compared to older drivers.
Type of car you drive
Insurance companies take what you're driving into account when calculating premiums, and particularly the amount that you are insuring the vehicle for. Premiums will also be affected by your choice of either market value as the insured amount (the amount your car is worth just prior to the accident) or agreed value (a set dollar amount).
Where your car is stored
Some postcodes have higher crime rates and if your postcode is one of those, you'll pay more on your premiums. On top of that, you'll pay more to insure a car that sits on the street overnight, as opposed to a car that spends the night locked safely in a garage.
Your personal driving record
If you have several at-fault crashes recorded against your name, you're looking at either higher premiums or insurance companies flat-out refusing to insure you. The flip-side of this is that if your driving history is clean, you may get a discount on your premiums. Some insurers even offer discounts for good driving. For example, Tower released its SmartDriver app in 2014. The app can enable drivers to receive a discount of up to 20% off the cost of their car insurance.
Where you live
Just whereabouts in New Zealand you live can affect your car insurance premiums. As well as crime rates in your chosen location, the population is a factor; more cars in a smaller area equal more risk of accident!
Irrespective of your situation, there are ways to reduce the cost of your car insurance – we have some great tips here. And of course, remember that the important thing is to choose a car insurance policy that suits your own personal needs. The Insurance Council of New Zealand has some useful information here.
Other articles you might like
Car hit & runs: have you been a victim?
Car insurance customer satisfaction