Co-author: Dhayana Sena
As temperatures rise and summer is fast approaching, it's time to be a bit more mindful about what you leave in your car. Possessions that are typically fine to be left in your car during cooler temperatures might not be so agreeable on a hot day, which could result in accidents that might end up being quite costly. 
7 things you shouldn't leave in your car
Here's a list of things that are probably best removed from your car if you won't be back for a while.
Leaving a plastic water bottle in your car for too long in the heat can increase the chance that some of the BPA chemicals found in plastic bottles believed to cause cancer, could leak into your water. Drinking water from a bottle that's been in the heat for too long is extremely detrimental to your health. 
Though it might be convenient to leave a can of deodorant in the car for times when you're feeling less than fresh, doing so, especially in the heat, is a bad idea. This is because cans expand in extreme temperatures and can explode. Stay safe and keep those aerosol cans at home. 
Reservoirs of flammable gas shouldn't be exposed to extreme heat, even if they might seem harmless. 
Most medications are meant to be stored at room temperature, so it's not ideal to leave it in heat for an extended period of time. If medication is left in extreme heat for too long, its chemical composition can be negatively altered and its potency significantly decreased rendering them either toxic or useless. 
Leaving sunscreen in your car for times when you might need to lather up may be useful when you're out and about during the summer months. However, leaving it out in the heat for too long can alter its effectiveness. 
Depending on the kind of bottle the sunscreen is stored in, hot temperatures can cause the bottle to explode, which isn't just a mess to clean up but can be dangerous too.
While it's common to leave sunglasses and prescription spectacles in a car, you'd be in for a surprise if you left them in the heat for too long. If they're left exposed to the sun on a hot dashboard for too long, the heat will likely make them too hot to wear or it could even warp the frames. To avoid having to purchase a new pair, it's always best to take your glasses with you. 
Most modern mobile phones have built-in sensors to warn you of, and deal with, excessive heat. However, if left in the car on a hot day, these functions might not be enough if the temperature inside the car climbs beyond what your phone can handle. It could damage the internal battery, which can lead to severely reduced battery life or simply leave your phone useless. 
What about leaving valuables?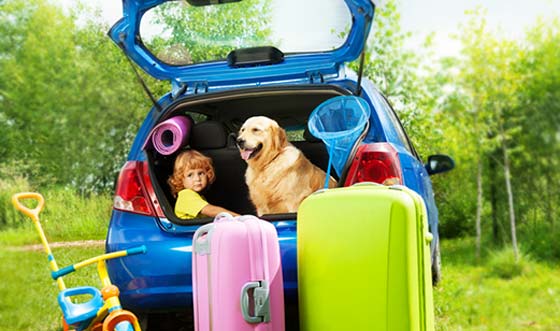 It goes without saying that you should never leave valuables like jewellery, expensive gadgets and sentimental items in your car. Thought these items may not necessarily get damaged in the heat, they could, however, be stolen if not kept secured. 
According to Suncorp, car theft spiked during the summer months, with 20% of all car related crimes in Australia happening throughout December and January. While there are no official numbers in New Zealand, car related crimes aren't uncommon and could result in you losing precious valuables. 
Are your car contents covered by insurance?
Having car insurance can certainly help if your car itself has been damaged or stolen. But what about the items in your car? Unfortunately, some car insurance providers only provide protection for the vehicle itself and not its contents. However, there are others, like Youi, that offer third party fire and theft insurance that includes cover for contents of up to $150 per item or $750 per claim.
Compare car insurers with Canstar
Naturally, the best way to ensure the safety of your belongings is to not leave them inside your car if you're going to be away. However, we all have moments of forgetfulness and might leave something important, like our wallets or mobile phone, behind. Thankfully, there are some contents insurance providers that offer cover for contents such as handbags, wallets, mobile phones, and other items that you may carry with you.
It's a good idea to identify which contents insurance provider offers protection for contents that you carry with you, in cases where your car insurance does not. 
To help you narrow down your options, Canstar compares how car insurers stack up in terms of customer satisfaction. Check out our free comparisons, below.
Compare car insurance with Canstar
The bottom line with keeping your car safe over summer 
It's generally a good idea to keep your car clean of miscellaneous possessions at all times – including valuables – but in summer it's imperative, unless you fancy potentially doing serious damage to either your car, your possessions, or yourself.
In the event that your car does suffer damage from an aerosol can exploding after prolonged exposure to the heat, your car insurance could help alleviate the burden of having to pay for repairs. Find out which car insurance provider offers the most value for money and overall satisfaction using Canstar's customer satisfaction table here.