Rising New Zealand petrol prices, along with the Auckland fuel tax, has seen people put a conscious effort into reducing driving costs in New Zealand.  Canstar looks into everyday tips and tricks, to help you save money on driving costs in New Zealand. 
Research petrol prices
Current New Zealand petrol prices may be high, but there is still variation between petrol stations. Shopping around, while eliminating long journeys to get to petrol stations, can result in a notable difference in the amount you spend on fuel, over a period of time. GASPY is a useful free app that is designed to help you find the cheapest fuel in your area. Keep in mind that changes are potentially on the cards for fuel prices in New Zealand. Have a read of our Canstar Blue guide on the Commerce Commission's fuel recommendations, to find out more. 
Plan journeys
Doing multiple separate journeys racks up mileage and petrol cost. You should put a conscious effort into doing your supermarket shop on the way back from other activities, or return those library books on your trip back from work – you may notice a significant difference in your petrol costs. 
Avoid short journeys 
Breaking and accelerating often uses more fuel; shorter journeys that involve more frequent stopping and starting are less fuel efficient than longer journeys. This goes back to planning trips – if you keep this in mind, you'll be bound to increase fuel efficiency.
An additional way to reduce braking and acceleration is to analyse upcoming traffic, lights or intersections and cruise accordingly, as opposed to speeding up then slowing down.  
Time to get your car serviced?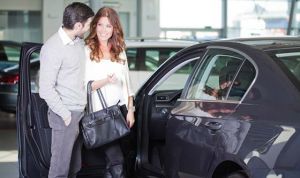 Minimise your car weight
A heavier car will cost you more in petrol – In fact, according to stuff.co.nz, an additional 20 kilograms can increase fuel usage by 1%.  Make sure you remove unnecessary items from your car to reduce the overall weight, including items inside the car and on the exterior. Roof racks that aren't carrying anything can result in a considerable 3% – 10% extra fuel usage.
Reduce speed
The Energy Efficiency and Conservation Authority (EECA) states minimising speed by as little as 8km per hour can save between 10%and 15% in fuel consumption. You may want to get places faster, but this will cost you. 
Compare car insurance
The policies on offer by car insurance providers aren't created equal – you are more likely to find better value for money and a policy more suited to you by shopping around. Luckily, Canstar offers free comparison tools to help you to better understand the features and options available to you across the market.
  Compare car insurance with Canstar