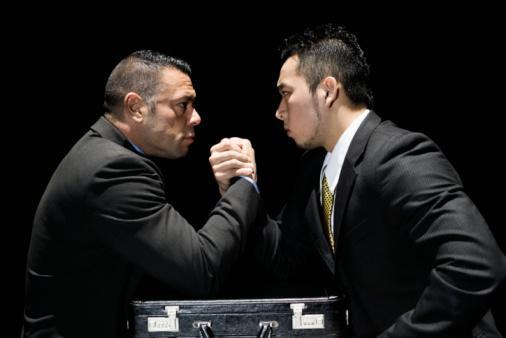 In March last year we saw the official cash rate (OCR) start its ascendancy, rising from 2.50% to 2.75%. In the ensuing months it reached a lofty 3.50% where it remained for 10 months before finally being pruned by the Reserve Bank to 3.25% in June and then to 3% in July. It is looking increasingly like rates may continue trending downwards.
This is not good news for those with deposit accounts. The return on the different types of deposit accounts varies considerably and each time the Reserve Bank cuts the official cash rate, you can bet that soon after a wafer-thin slice will disappear from the rate your account pays.
CANSTAR's data shows the current rate cut has resulted in a mixed bag of rates out in the market. For instance, the average rate for a business internet account at time of writing is 2.59%; that's less than the OCR at 3%. At the start of June 2015 when the OCR was 3.50%, the average interest paid was 3.11%.
Of course, with deposit accounts of all types, the maximum you can earn is significantly better than the average. There's a big difference in the account that pays the least and the one that pays the most. Think between 2% and 3.65% for internet savings.
Transaction accounts, on the other hand, are not known for their jackpot payouts – only one out of 13 on CANSTAR's database offers any interest rate at all.
Business versus Personal interest rates
Most people think personal deposit accounts have the edge over business accounts when it comes to earning interest. This is true, for the moment at least.
Personal online accounts do average out better – paying 2.70% compared to business at 2.59% at time of writing – and they also offer a top rate of 4%, 35 basis points ahead of what business can get for the same account.
In the personal space transaction accounts, again, offer negligible interest. Out of 19 personal transaction accounts in our database, only 7 offer any interest rate at all. Of those 7, the range you can expect is between 0.50% and 1.75% per annum. The one business transaction account on our database that offers any interest is currently at a rate of 1%.

Base rates on a balance of $20,000 for Internet accounts, $10,000 for transaction accounts. Rates as at the 27th of July *Minimum and average rate for accounts that offer an interest rate. Source: www.canstar.co.nz
With interest a threatened species in these deposit accounts, it's even more important than ever to ensure the type of account you choose has the best features to suit the way your business banks.