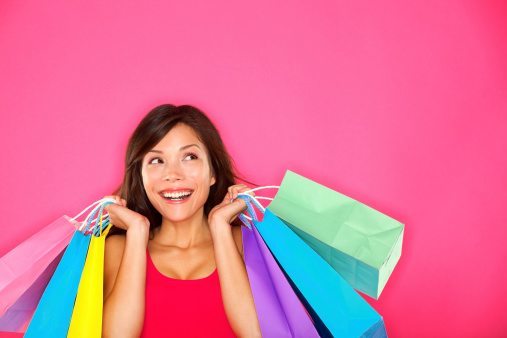 August 31 – September 6th is Money Week – a terrific initiative of the Commission for Financial Capability get New Zealanders thinking about money.
When it comes to money we have a lot to be happy about. According to the 2014 Credit Suisse Global Wealth Report, New Zealanders had one of the biggest percentage changes in household wealth last year with an average rise of approximately 15%; we have one of the highest wealth per adult in terms of dollar value. We are also fairy egalitarian, with inequality at a medium level.
Nevertheless, wealth is relative and our high cost of living can take a lot of our day to day income; a Canstar Blue survey of more than 2,300 New Zealand banking customers earlier this year found that despite the relatively strong economy, more than one-third of respondents found dealing with money stressful and overwhelming.
So how can we turn that stress into happiness? Here are a few general tips on ways to be money-happy.
Know what your money situation is
Over many years as a financial planner I found that the majority of clients had only a loose grasp of their finances. It makes sense: for many of us there just aren't enough hours in the day to get through what we have to do – let alone take a step back and look at the big picture. So during Money Week, take that step back and face up to your situation. What do you own? How much do you owe? Is there enough money coming in to pay your expenses? Get a good sense of the big picture.
Also ensure that you do a written budget; it's much easier to keep track of your money and spending if you know where it's going! There are some terrific online resources; check out BNZ's Good with Money series, Kiwibank's heaps.co.nz budget calculator and the online budget tools at sorted.org.nz.
Get your personal debt under control
Easier said than done, but the cost of personal debt is huge. According to the Reserve Bank of NZ (RBNZ) we currently owe around $6.4 billion on credit cards and the weighted average interest rate on personal interest bearing advances is 17.6%.
Not only does that cost us money, it costs us stress. So, calculate how much personal debt you have and work out a strategy to get it paid off in a realistic timeframe. Just having that plan in place can make you feel much happier. Here are some tips for paying off a credit card debt.
Don't forget to compare credit cards and compare personal loans that are available. There can be a significant difference in the interest rate charged between products.
Get your partner on board
If you have a partner, do you talk to them about money issues? If not that lack of communication means your financial future can lack a sense of purpose as you may not be on the same page. Chances are you both have different (and sometimes competing) spending priorities – getting those sorted out (with some compromise on each side) can help put your money on track. Make a date for a talk!
Seek help if you need it
There are plenty of online, phone-based and face-to-face resources out there to help you if you need some money guidance. Your accountant or financial planner can be a good place to start. As well, there is a huge range of activities, workshops and seminars happening this week – you can find out the details at moneyweek.org.nz. There is also free financial advice available over the phone from members of the Institute of Financial Advisers – check it out.