Basic household expenses, including rent, food and electricity, have all risen over the past three months, hitting consumers harder in the pocket, according to Statistics New Zealand.
The consumers price index (CPI) is actually flat (0.0%) for the quarter ending June, due to airfares and petrol price decreases bringing the total down.  After seasonal adjustment, total inflation has decreased by 0.1% for the quarter.
But the price of necessities has climbed.
The increase in costs for kumera, lettuce and broccoli have pushed food inflation up by 0.7% in the June quarter.
The price of vegetables alone increased by almost 20% (19%) over the 12-month period ending June, with poor weather damaging crop growth.
The CPI data follows hot on the heels of the release of the Food Price Index data, that revealed overall food prices have increased by 0.2% in the June quarter, due to a spike in the cost of avocados and soft drinks.
In June, the average cost of a 200g avocado is $4.52, compared with $3.38 just a month earlier.
Kumera prices hit a record high $8.18 per kilogram in June.
However, Statistics New Zealand says New Zealanders won't experience as big of an impact doing their supermarket shop, because fruit and vegetables generally make up a lower proportion of the total food spend.
Spending on food such as dairy, bread and cereals, make up around $35 of every $100 spent, compared with $15 for fruit and vegetables, according to Statistics New Zealand.
Total food prices have increased by 3% for the year-ending June.
Electricity costs spark new price pressure
The price of electricity has also increased in the June 2017 quarter (up by 1.5%) even after taking into account seasonal adjustment, according to the Consumers Price Index.
Across the country, rent has increased slightly by 0.4% in the June quarter, but the overall total is brought down by a 1.6% decrease in rental costs in Canterbury.
Cost of petrol and airfares bring total inflation down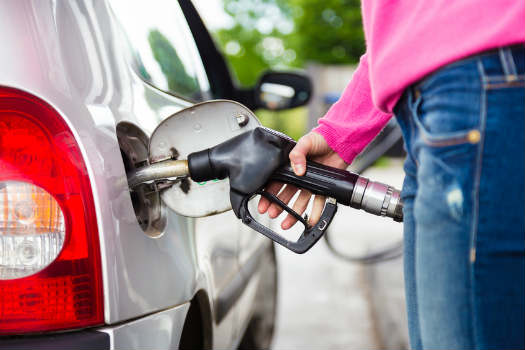 While food and shelter costs are on the rise, getting from A to B is now cheaper, even if you have to take a plane trip to get there.
Transport prices have fallen by 1.3% in the June quarter, experiencing the biggest decrease in consumer expenses.
The cost of domestic airfares is seasonably low, decreasing by 14.5% and petrol prices have fallen by 1.9%.
Those who have booked a holiday in the three months leading up to June have likely been able to make some savings here, too.
Accommodation prices have decreased by 8.1% and package holiday prices have decreased by 1.4%.
Be smart about your grocery shop
While times are tough and the cost of certain foods are rising, there are steps New Zealand shoppers can take to help stick within a budget.
A key tip is to make a list – and stick to it – to avoid unnecessary impulse purchases ending up in the trolley.
Canstar rounds up some other top tips on how to save money on your food shop.
Also, if you're using your credit card to pay for the grocery shop, make sure you're aware of how much you are spending in fees and interest payments. Compare the credit card market to make sure you get the best value product to suit your own needs and spending style.
Join the conversation on Facebook.
Enjoy reading this article?
Sign up to receive more news like this straight to your inbox.
By subscribing you agree to the Canstar Privacy Policy