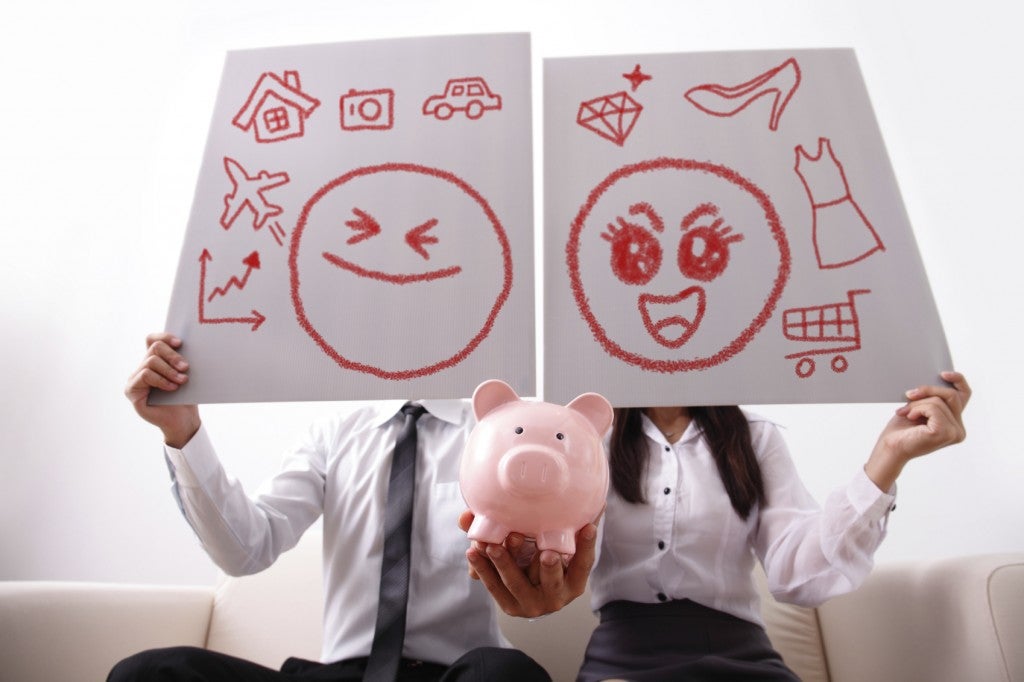 Money Week 2015
has arrived and the theme this year is 'get your money fighting fit'.
Sometimes the key to having a fighting-fit money plan is knowing how to not fight (with your partner) about money issues. It can be easier said than done, especially if the cliché of opposites attracting is true and a spender has teamed up with a saver. Here are my top tips for financial happiness.
Make a date to talk about money
An important step in getting your finances on track together is to talk about it together! Rather than just letting money issues come up in conversation as they occur (which, let's face it, is probably how most of us talk about money) why not set aside a specific hour, free of other distractions, to go through your current financial situation. Have a look through all your bank statements, talk about any big expenses that are on the horizon and your future money goals.
Do a budget
When you're driving somewhere unfamiliar a GPS of some sort is invaluable. Similarly when you're navigating the costs of daily life a budget is invaluable; it's the GPS of your wealth. So sit down with your partner and put together a realistic annual budget. There are some terrific online resources; check out BNZ's Good with Money blog, Kiwibank's heaps.co.nz budget calculator and the online budget tools at sorted.org.nz.
Respect each other's opinion
Chances are you don't have exactly the same interests, habits and hobbies as your partner. So chances are you'll have some different spending priorities as well. Make sure both of you have money for your interests fairly allocated in your budget.
Keep track during the year
Just as most of us break our New Year resolutions, getting your finances sorted is only going to work if you follow through. A budget's just a piece of paper unless you follow it, so make (another) date each month to do a quick check of your bank accounts balances and spending to ensure that you're on track.
Do it this week!
There is no better time than Money Week to start getting your finances sorted. There is a huge range of activities, workshops and seminars happening this week – you can find out the details at moneyweek.org.nz. There is also free financial advice available over the phone from members of the Institute of Financial Advisers – check it out.