It's that time of year when sweatpants and thick socks are essential and a hot cuppa becomes our best friend. While taking advantage of the excuse to remain cozy indoors, it could be a good opportunity to switch off the telly and pick up a good, old-fashioned, brain-expanding, potentially life-improving book. And while you're at it, why not combine the comfort of reading with the practicality of getting your personal finances in order?
Whether you want to reduce your debt, negotiate a better deal on your home loan or watch your wealth build, there is an abundance of books available that can help you on your way to gaining control over your finances.
With the shorter days and frisky air making indoors slightly more appealing, we spoke with a group of our 'go-tos' around the office to see what top finance reads they'd recommend for those wanting to brush up their knowledge. So, whether you need some reading material for your flight to warmer climes, cozying up with in bed on a lazy Sunday or kicking back on the couch – add these must-read finance books to your list.
Money for Nothing, by Justine Davies
Editor Nina Tovey recommends this book for finance beginners
"For those looking to arm themselves with the basics to get their finances in order over the break, I'd recommend Money for Nothing by financial planner and journalist Justine Davies as a solid place to start. Like the popular '12-week body' programs, this simple read is broken down into a 12 week financial fitness plan – only helping you to lose unnecessary costs rather than that Christmas bulge. The book sheds light on all things mortgages, car loans, personal loans and health insurance, credit cards, superannuation, car insurance, tax and more.
"I found the 'how to create a budget' section alone to be worth the purchase price."
These golden pages are full of insights, tips and tricks that can help readers demystify their finances and take an active role in scoring better deals, cutting non-essential fees and basically get their hard-earned money working harder for them. What's not to love about that?"

Editor Nina Tovey recommends this book for finance beginners
Want more news and finance tips?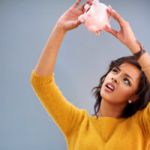 Sign up to receive free news and guides, straight to your inbox.
By subscribing you agree to the Canstar Privacy Policy
The Decision Book, by Mikael Krogerus and Roman Tschäppeler
Group Executive Financial Services, Steve Mickenbecker recommends this book for DIY finance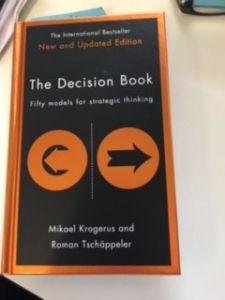 "This little easy read is your mini-MBA. Its $25 price tag and couple of hours to read make it the greatest bargain ever.  The Decision Book is not strictly a finance book, but gives you a toolbox to get under the bonnet of your finances and make the repairs. Go to page 13 and do a SWOT (strengths, weaknesses, opportunities, threats) assessment of your finances to understand what areas need work.
Use Eisenhower's matrix to decide what you should be working on now and set your priorities. Sort your investments based on the Boston Consulting Grid and resolve to get rid of the "dogs" and put more of your resources into "Stars" (it will make sense when you've read the book!). Set up a portfolio of projects for the year and use the Johari window to work out where you need to do more homework or enlist the help of others.
"Finance can appear a maze shrouded by a deep fog and this can paralyse people into inaction.  This little book arms you with the tools to get repairs underway."
At the end of 2018 when you've sorted your finances, you can then use the tools on the rest of your life.  Don't put it away in the library … leave it on the kitchen bench."
Dual Momentum Investing, by Dr Gary Antonacci
General Manager Wealth, Josh Callaghan recommends this book for budding investors 
"In my opinion, Dual Momentum Investing is an absolute must read for anyone wanting to take control of their own investment strategy. In his book, Dr Gary Antonacci proposes a method of investing using ETFs that combines absolute and relative momentum, leading to high returns, less volatility and lower drawdowns than simply buying and holding the index. Putting his investment method aside, the reason I like this book so much is that before making the case for dual momentum, Antonacci gives readers a mathematical basis for understanding modern portfolio theory principles, active vs passive investing, asset selection, risk and other critical investment concepts. The author has successfully made his technical analysis very approachable and understandable so that it's a book for all investors."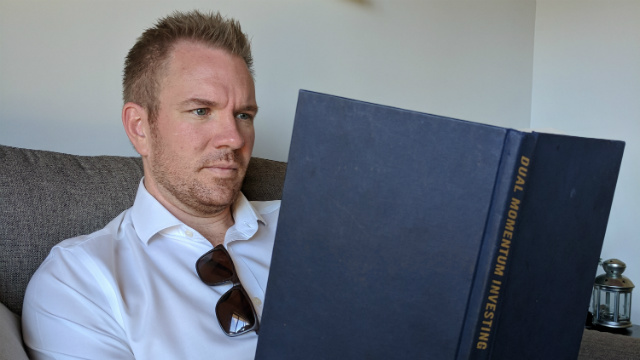 Rich Dad Poor Dad, by Robert Kiyosaki
Group Executive People and Operations Lynne Cawley recommends this book for learning lessons from the self-made rich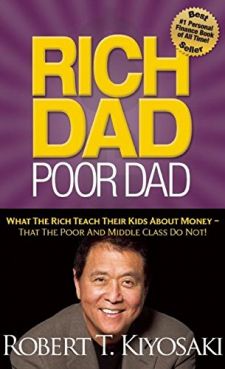 "Rich Dad Poor Dad is a book I would recommend when wanting to learn more about financial success.  The book was published in 2000 but the lessons taught in this book are still relevant today. As a summary the author has two dads who influenced his life – his biological dad (poor dad) and his best mate's dad (rich dad).  The author Robert Kiyosaki chose early in his life to follow the advice and examples of his rich dad when making financial choices.
What I took away most about this book is that throughout your life and career you should always be challenging yourself and learning new skills (feeding your mind).  Kiyosaki emphasises the importance of financial literacy and in particular teaching people young about how to handle finances. One other point I took away from the book was about investing and the view that your own house is a liability, not an asset. The author supports other views that you should feel comfortable in your own home but overcapitalising can be a big mistake.  This is a nice easy read with some very good tips and lessons to learn."
Want more news and finance tips?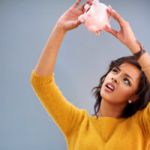 Sign up to receive free news and guides, straight to your inbox.
By subscribing you agree to the Canstar Privacy Policy