Rural businesses are feeling the weight of New Zealand's declining dairy industry – but they are fighting back with technology
More than a third of New Zealand's agribusinesses have taken a financial blow with the struggling dairy industry, new data shows.
Colmar Brunton surveys 1000 small-to-medium New Zealand businesses – 210 from rural regions – to monitor their performance.
Some 34% of agribusinesses, or rural businesses, have been impacted by low dairy prices in the past six months, with 12% saying the affect has been "very negative". A further 39% of rural businesses say downturn in the dairy market has reduced consumer confidence.
This compares with 21% of all SMEs which say their revenue has been hit by dairy prices, and consumer confidence dropping in 25% of all SMEs.
Dairy – the major driver of New Zealand's economy – has been straining with increased supply from Europe, uncertainty in China's economy and low oil prices limiting many countries' purchasing power.
But the strain in the dairy market is also affecting small-to-medium businesses in other sectors. Nationally, 13% of all small-to-medium businesses (SME) have seen loss in revenue due to falling dairy prices.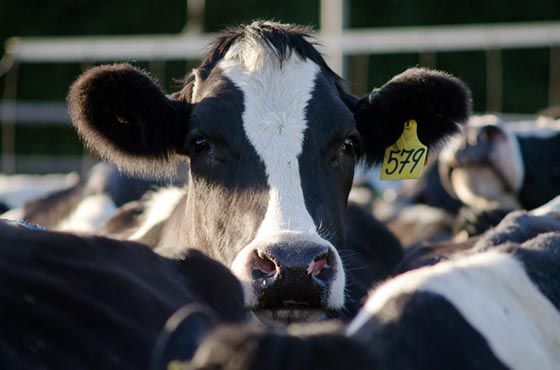 While dairy prices are slowly improving, many farmers are still struggling, which is putting pressure on rural businesses, MYOB head of SME Ingrid Cronin-Knight says in a media release.
New Zealand is extremely fortunate that the economy has diversified, with growth in tourism, manufacturing and construction boosting performance in SMEs, Ms Cronin-Knight says.
But the tens of thousands of Kiwi businesses that depend on the success of the rural economy still need good systems, service and support from the rural sector, so they can weather the downturn in dairy, she says.
"For any SME owners who are doing it tough, we suggest talking to your advisors and getting good cashflow management solutions in place. A clear view of how your business is tracking will help you make the decisions necessary to get through."
Some 31% of rural businesses expect revenue to increase in the coming year – but 28% expect a decline in business.
Rural SMES fight back with technology
Rural businesses are tapping into technology to boost business, with increasing numbers jumping online. Some 42% of rural small-to-medium businesses have an online presence, compared to 27% 12 months ago. Rural businesses say having an online presence helps them generate more leads, makes it easier to do business with their customers and to compete for business.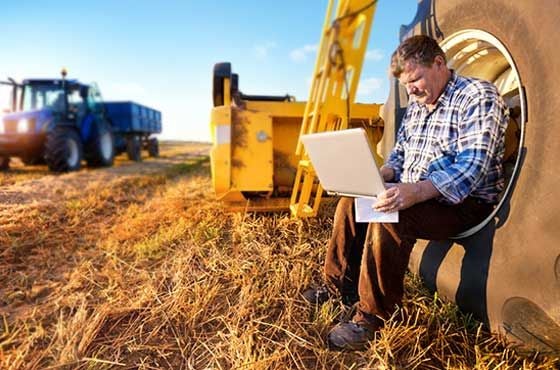 Technology has the potential to become a key influence on the success of rural businesses, James Scollay says in the business monitor report.
"Access to the internet has finally overcome the "tyranny of distance" and cloud technology puts business management tools in the palm of a farmers' hand. Whether he or she is in the home office or the top paddock; a rural business manager can Skype with clients, saving the long drive into town; and a shepherd can count his or her flock with a drone," Mr Scollay says.
"In nearly every aspect of rural life, technology has the power to transform business, improving efficiencies and productivity, opening access to new markets and trimming costs. In doing so, it can help protect rural industries against the fluctuations in the market and the environment," he says.
However, only 6% of rural small-to-medium businesses have access to ultra-fast broadband – compared with 24% of all small-to-medium businesses. Many rural businesses are dissatisfied with their internet connection – 48% are unhappy with the speed/reliability and 49% are unhappy with the cost.
Some 33% of rural businesses bought computer hardware and software in the year-ending March 2016. And 17% expect to invest in IT in the coming year.
Support for dairy farmers
The New Zealand Government is well aware the pressure farmers are under and promotes financial support programmes, such as Dairy NZ's "Tactics" initiative.
The programme includes cashflow and finance tips to help farmers and sharemilkers survive low seasons. There is also more hands-on support available, including one-on-one visits, pasture workshops and budget case studies.
The Government is also investing in research and development on how to bolster growth in the dairy industry.